Your Local Tropical Nursery
Don't Get Your Palm Trees from a Box Store
2023 Season is Coming to an End
Quantities are Limited!
Saturday, 5/20: 9am – 3pm
Sunday, 5/21: 9am – 1pm
Saturday, 5/27: 9am-1pm
Tax Free!
Residential & Commercial
Deliveries available at extra charge
Questions?
Email Tim at Tim@ResortPalms.com
Claim Your 10% Coupon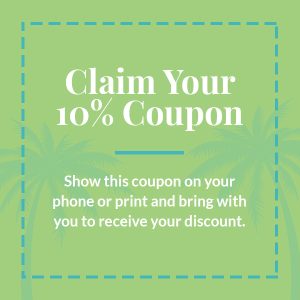 Contact Us
Questions? Comments? Want to schedule a pickup or delivery appointment? Email us or complete and submit the form below.
Thank you for your submission.